Accelerated Nursing Programs are chosen by those who want to start their career as a nurse. The courses that are offered in Accelerated programs do not differ from the traditional schools. The difference is in the duration. These programs are developed to provide nursing degrees to students who have non-nursing bachelor's degree.
A bachelor's or master's degree in any discipline and a GPA are the basic ABSN program requirements.  Any program will require the students to maintain a minimum GPA and it is same for ABSN too. Usually, a GPA that ranges from 3.0 to 3.5 will be considered. Accelerated programs are highly competitive, with a good range of GPA you can be a good applicant.
Accelerated programs also require some prerequisite courses like, microbiology, human anatomy, statistics, that you have to complete before applying.
An entrance exam is also needed for entering into an ABSN program. The entrance exam covers subjects like math, science and English. There are so many sources that will help you to score well in your entrance exam.
Before enrolling for an accelerated program give extra thought to the following factors that can impact your studies.
If you have too much of obligations and other tasks that consume so much of your time, you will have to skip some in order to fit in your classes and homework.
Obtaining a diploma takes a great deal of hard work and dedication. Have a clear idea about your goal otherwise it will be extremely difficult to focus on your education.
Accelerated programs cover the entire course in short duration and that means you should be one step ahead of their schedule. If you are the person who work in last minute then ABSN is not for you.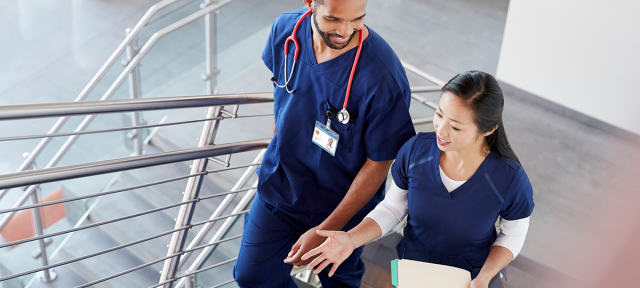 Only if you have the real passion to become a nurse and help the sick people, you can earn your degree.
Online ABSN programs are also there if you cannot attend the regular classes. You will be doing entire coursework online. However, you will be asked to attend the in-person clinicals in your local area.
Choosing a program is a very personal decision and you must know the pros and cons before venturing it. Decide which program will suit you considering your daily obligations and time you got to achieve your goals.
If you are excited to get your nursing career started, an accelerated learning program gets you there faster. Roseman University is providing a wide range of programs for healthcare professionals and you can choose whichever that suits your desire.